protecting your onshore and offshore oil & gas assets
protecting your onshore and offshore oil & gas assets
protecting your onshore and offshore oil & gas assets
We believe that the simple insulation may not be enough, so we produce an insulation system thermal and acoustic insulation cushion to measure, designed to hold the most of the losses and make flexible in maintenance activities.
Rising energy and European regulations force you to a different approach to the problem of energy costs: time to compete you have to be more efficient, using most of the resources we have available.
We support you also with our experts to proactively detect areas that need intervention to thermography through accurate energy audits and inspections, through which we can build custom solutions around the needs of each type of plant and production.
Among the most valuable diagnostic tools for predictive maintenance, infrared thermocouple detects anomalies that are usually invisible to the naked eye, and can take corrective action before expensive system failures occur.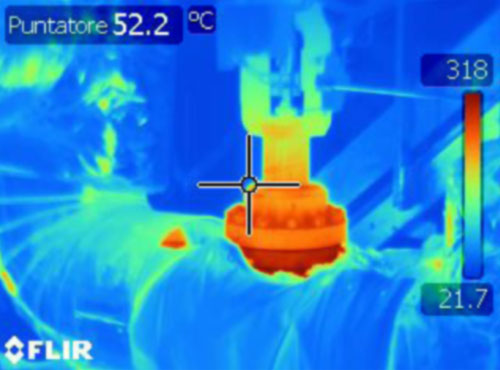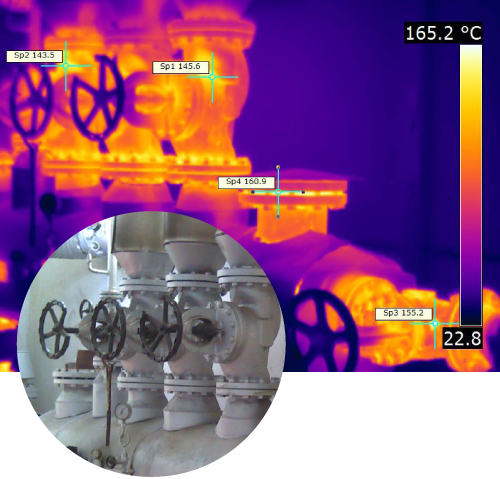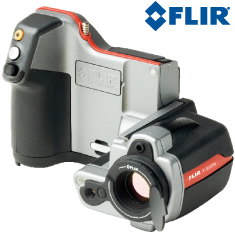 Analysis of the problems and requests
Offer and drafting
the savings Document Production
Assembly and summary document
Analysis of potential incentives associated with proposed projects
To get the best from the plants just take care. Starting from this simple affirmation, our technical staff feels accurate energy audits with precision thermographic instruments to understand which parts of the plant need intervention.
Knowing which areas emit more heat we can safely establish the areas to be insulated by choosing the most suitable material and establishing the effective saving.
Proper insulation is an important step to optimize a plant.
But there are many areas, usually neglected, where we can intervene to further increase the efficiency of the establishments.
In addition to dangerous superficial temperatures for staff, thermography can be used to check the material's wear condition, malfunction of an electrical panel, or the risk of overheating of delicate contacts, avoiding potential risks to the battery , Slowdowns in production or even fire.
Some products can be very vulnerable to temperature fluctuations, so why it is important to verify if and where this is to be able to be insulated more efficiently.
thermal and acoustic insulation
PROTECTIONS FROM CHEMICAL AGGRESSIVE AGENTS
thermal and acoustic insulation
PROTECTIONS FROM CHEMICAL AGGRESSIVE AGENTS
IF YOU HAVE QUESTIONS,
we'll be glad to answer.
SIPA HEADQUARTER
Sipa S.r.l. Unipersonale
Via Varese, 2N
21047 – Saronno VA – Italy
Tel. : +39.0291677617
email: info@sipafireproof.com


SIPA HEADQUARTER – Sipa S.r.l. Unipersonale – Via Varese, 2N – 21047 – Saronno VA – Italy
Tel. : +39.0291677617 – email: info@sipafireproof.com


SIPA HEADQUARTER
Sipa S.r.l. Unipersonale
Via Varese, 2N
21047 – Saronno VA – Italy
Tel. : +39.0291677617
email: info@sipafireproof.com